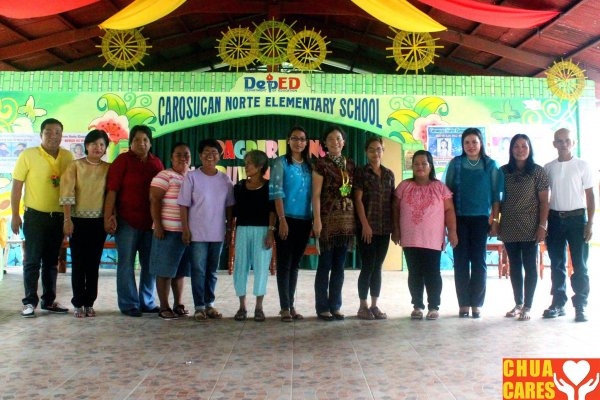 Today August 30 Tuesday, Mayor Heidee Chua leads the celebration of the Buwan ng Wika at Carosucan Norte Elementary School.
Mayor Chua supported the importance of the Filipino language, especially in this day and age.
Part of the program was the induction of school officers who were inducted by Mayor Heidee Chua with Vice Mayor Carlos Lopez Jr, Councilor Mark Eden Abella and Councilor Mel Franada Lopez.
The Philippines used to hold a week-long celebration, from August 13 to 19, every year, until President Ramos declared it should be month-long starting 1997
The latest ruling in terms of assigning a National Language celebration in the country, Proclamation 1041, says we should have a month-long celebration.
Signed by President Fidel Ramos in 1997, the proclamation sets a Buwan ng Wika celebration every August. This celebration is to coincide with the birth anniversary of former President Manuel Quezon, known as Ama ng Wikang Pambansa, who was born on August 19, 1878.
Before the 1997 proclamation, however, the celebration was limited to a week. For the longest time, the country celebrated Linggo ng Wika, which started August 13 and ended on August 19, Quezon's birthday.
National Language Month theme 2016: "Filipino: Wika ng Karunungan"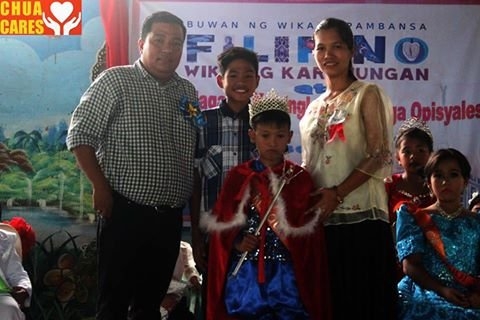 Celebration of Buwan ng Wika at Sanchez-Cabalitian Elementary School with Vice Mayor Carlos Lopez Jr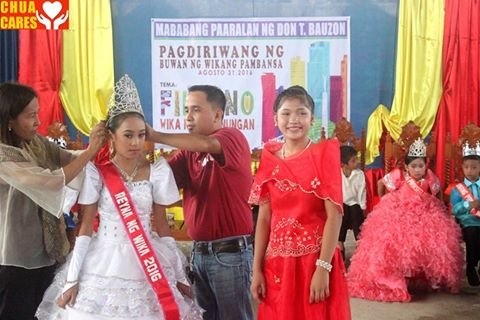 Celebration of Buwan ng Wika at Barangay Macalong