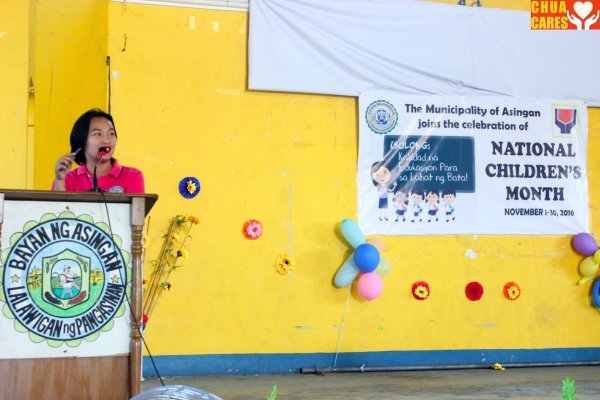 More than one thousand children, parents and day care workers converged at the Asingan Sports Complex during the highlight of the Municipal Children's Congress in celebration of the National Children's Month November 9 Wednesday.
Ms. Ira Chua, who represented in behalf of Mayor Heidee Chua said this activity sought to highlight the children's special talents in arts, music and dancing as various competitions were organized to give each of them the opportunity to showcase their abilities and inspire them to develop their full potential.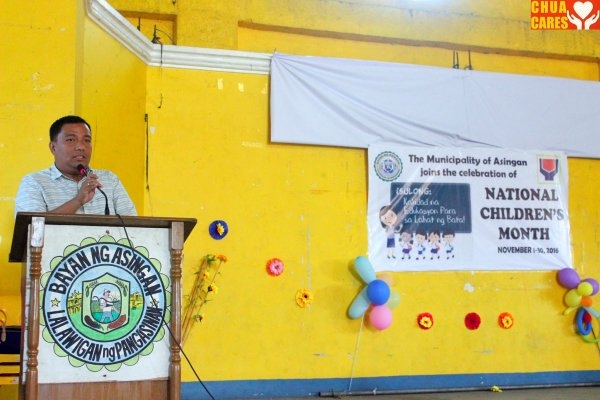 In line with this year's theme, "Isulong: Kalidad na Edukasyon Para sa Lahat ng Bata" (Onwards with quality education for all children), Vice Mayor Carlos Lopez Jr believes that providing quality education for all is crucial to ensuring children lead a life of dignity, away from dangers, and protects their exposure from crime.