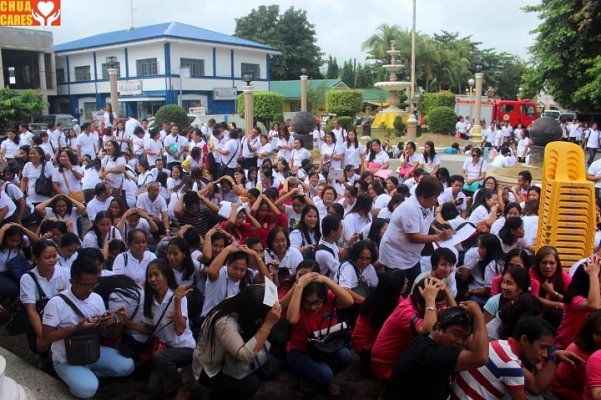 The Municipality of Asingan through its Municipal DRRMC together with the Bureau of Fire Protection, Public Order and Safety Group (POSG) and PNP Asingan took part in the Nationwide Simultaneous Earth Drill in front of the Municipal Hall.
The Drill took place at exactly 9:00 o'clock in the morning today September 28, 2016, with a 1 minute sound of an alarm and crumbling sounds.
Offices inside the municipal hall participated executing the duck, cover and hold procedure.
Search and Rescue Team entered the building upon the signal of Municipal Fire Marshall SF04 Loreto Bernardino, to extricate trapped and injured LGU employee and were immediately given medical first aid.
DEPED Teachers from District 1 and 2 also participated in the exercises as part of the disaster preparedness measures of the municipality.