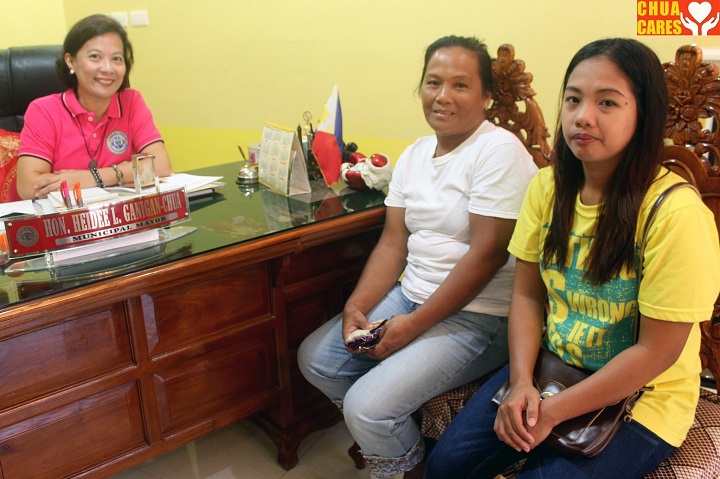 Remember Ms.Aiza Rubio? Well She's Back Home and She's Ok!
Thanks be to God! to GOD be the glory!
This morning, Ms.Aiza Rubio and her mother paid a courtesy call to Asingan Mayor Heidee Chua.
Last July a photo of an Asinganian overseas worker found to have been maltreated by her employer in Singapore went viral on social media.
Mayor Heidee Chua immediately directed Ms. Rizalina C. Aying, head of the PESO and Migrant Desk Officer, to coordinate with her family about Rubio's situation.
The local Migrant Desk Office was instrumental in repatriating (pagbabalik) several OFWs from various countries who were also maltreated by their employers as reported by concern Asinganians.
Mayor Chua reiterated the importance of coordinating first with the Migrant Desk Office and PESO to secure their safety and the assurance that they will not fall prey to illegal recruiters.
The family told Pio Asingan that they are thankful to everyone who shared the post and informed authorities about it.