Macalong may bagong Punong Barangay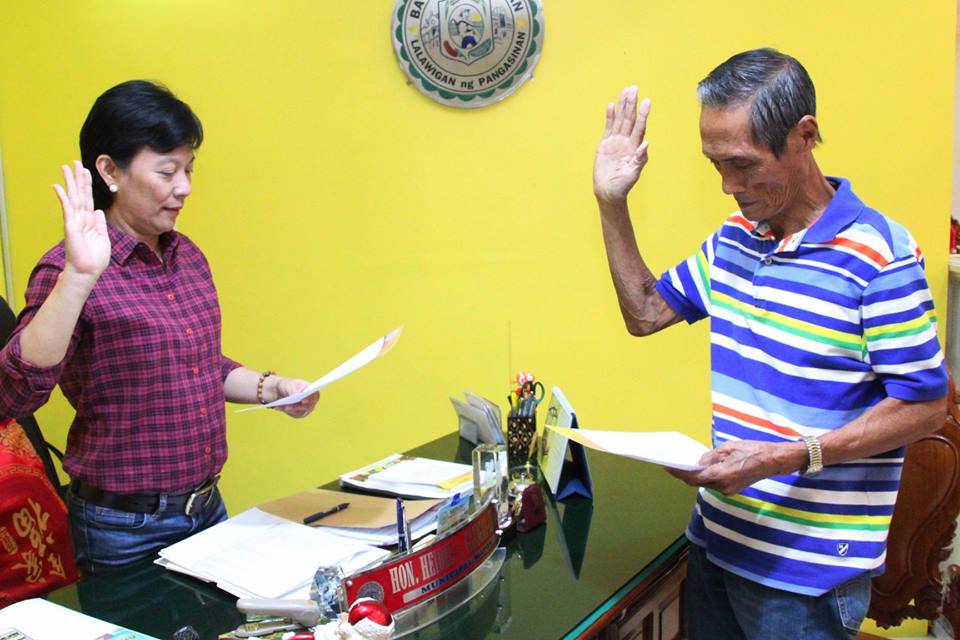 Delna-an Sumablao takes his oath before Asingan Pangasinan Mayor Heidee Chua as the new Punong Barangay of Macalong by succession following the resignation of former PB Ramil Landingin. Delna-an Sumablao was elected number one kagawad of the barangay.
Vice Mayor Carlos Lopez Jr warmly welcomed Punong Barangay Delna-an Sumablao who paid his courtesy this afternoon.