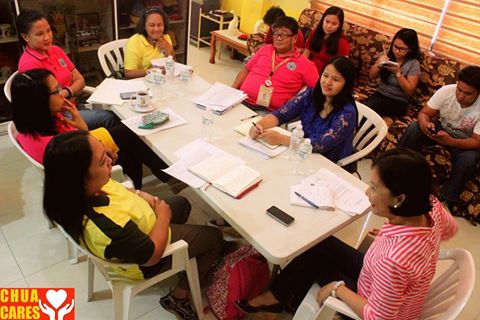 Mayor Heidee Chua convenes the Local Health Board Meeting
During the meeting of the LHB, the Rural Health Unit is directed to report on the status of the performance of health services in the municipality as well as present an inventory of diseases and health problems that has affected the municipality for the quarter.
Present during the said meeting were Chairman, Committee on Environment and Health Councilor Marivic Salagubang Robeniol, Municipal Health Officer Dr. Ronnie Tomas, Municipal Dentist Dr. Aurelia Velasco, BHW President Mrs. Rolanda Diego, Municipal Nutrition Action Officers Mrs. Maribel Damasco and DMO IV DOH Representative Ms. Jasmin Rodrigo R.N.
The Local Health Board serves as an advisory committee to the Sanggunian on health matters for public health purposes and create committees consistent with the administrative standards of the Department of Health (DOH).