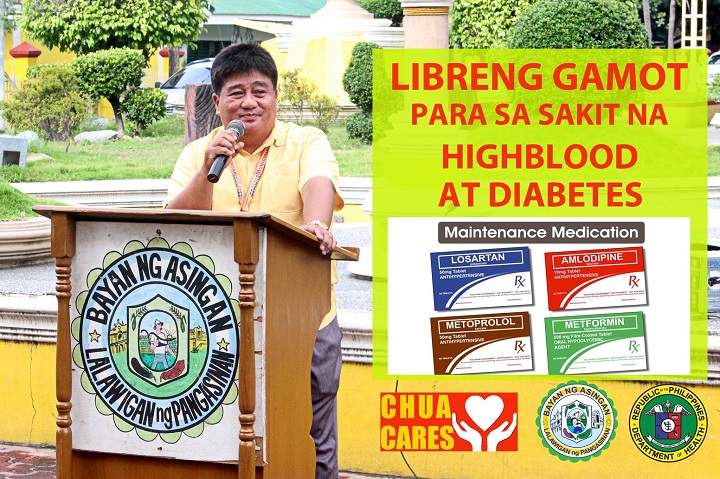 Municipal Health Officer Dr. Ronnie Tomas said to avail of free maintenance medicines patients should become members of the DOH Hypertension and Diabetes Club.
To be part of the DOH Hypertension and Diabetes Club, the client needs to consult the nearest barangay health center or in our RHU to undergo assessment, screening and management using the Philippine Package of Essential NCD Intervention (PhilPEN) protocol. Once the patient is diagnosed to have hypertension and/or diabetes, he/she will be enrolled in the club. Members can access DOH drugs for hypertension (Losartan/Amlodipine/Metoprolol) and diabetes (Metformin).
Dr. Tomas said the move was to help facilitate "risk assessment of community members and ensure a regular follow-up of diagnosed hypertensive and diabetic patients."
The Department of Health (DOH) spearheads the establishment of the DOH Hypertension and Diabetes Club. This will be launched nationwide to enhance the initiatives in addressing Noncommunicable Diseases (NCD) and will serve as a support group in communities to disseminate information and ensure that appropriate management is provided to all patients.