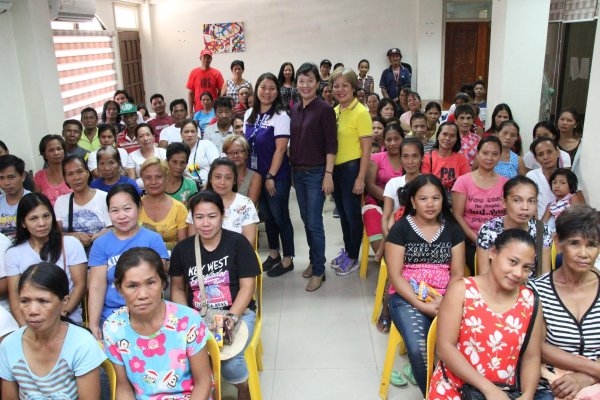 DOLE employs Eight Five Asinganians thru TUPAD program
The Department of Labor and Employment (DOLE) thru its Rosales Field Office held an orientation-seminar today to Eighty five beneficiaries under the "Tulong Panghanapbuhay sa ating Displaced/Disadvantaged Workers (TUPAD)" at the Sangguniang Bayan Old Session Hall.
TUPAD is a component of DOLE Integrated Livelihood and Emergency Employment Program (DILEEP), which is a community-based (municipality/barangay) package of assistance that provides emergency employment for displaced workers, underemployed and unemployed poor for a minimum of 10 days, but not to exceed a maximum of 30 days, depending on the nature of work to be performed.
Under the said program, the beneficiaries shall engage in: social community projects, such as eco-tourism, repair, and/or improvement of common public facilities, debris clearing, de clogging of canals, debris segregation and materials recovery, stockpiling, and clearing and basic repair of public infrastructure; economic community projects like repair and/or rehabilitation of farm-to-market roads, bridges, post-harvest facilities and public markets; and agro-forestry community projects, such as tree planting and seedling preparation.
DOLE Rosales Ms. Mary Aurea De Jesus facilitated both orientation seminars where all beneficiaries were informed on the procedures and eligibility for the availment of the TUPAD program as well as occupational safety and health principles. The hired workers are also entitled to basic daily wage, accident insurance coverage for one year and personal protective equipment (PPEs).
TUPAD beneficiaries, PESO Manager Rizalina C. Aying and Mayor Heidee Chua expressed their gratitude to DOLE for providing them an opportunity to engage in short-term employment as it will help them augment their income.