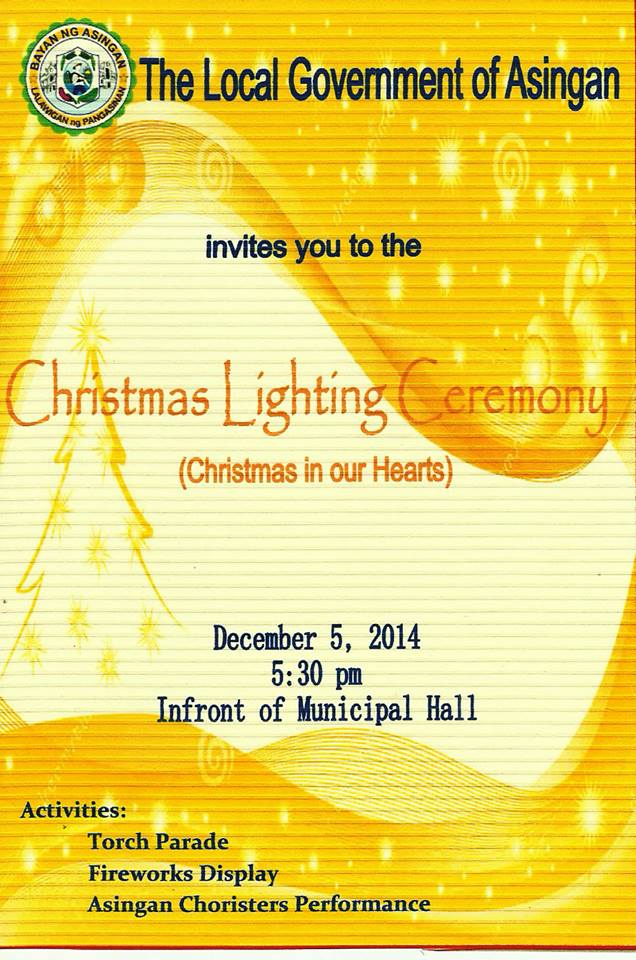 The Local Government of Asingan headed by MayorHeidee Chua invites you this years' Christmas Lighting Ceremony dubbed as "Christmas in our Hearts".

This coming FRIDAY December 5 followed by firework display, torch parade with and live special performance from our award winning Asingan Choristers.
This Tree Lighting Ceremony is the official kick off to the holiday season in Asingan 
We want you to come and be part of the show! TARA NA! ILAW NA!

This year, the Christmas tree will be located next to the town hall.