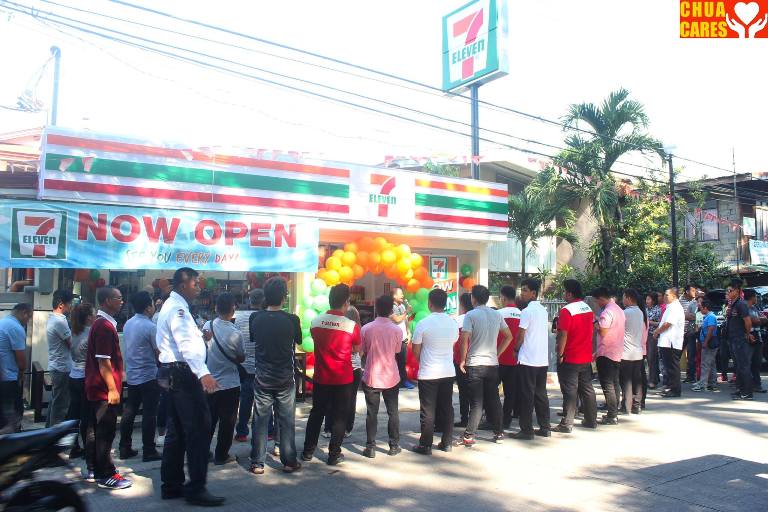 Asinganians can now enjoy 24/7 convenience of 7-Eleven everyday with its 2,593rd store!
Philippine Seven Corporation (PSC), the country's largest convenience store chain operator, launched its business expansion in Asingan today June 19 with the grand opening of its 2,593rd 7-Eleven store in our municipality.
After the blessing and ribbon cutting, Mayor Heidee Chua, Vice Mayor Carlos Lopez Jr & Poblacion West Barangay Captain Roy Esteban delivered their message in front of Asinganians and 711 officials & staff.