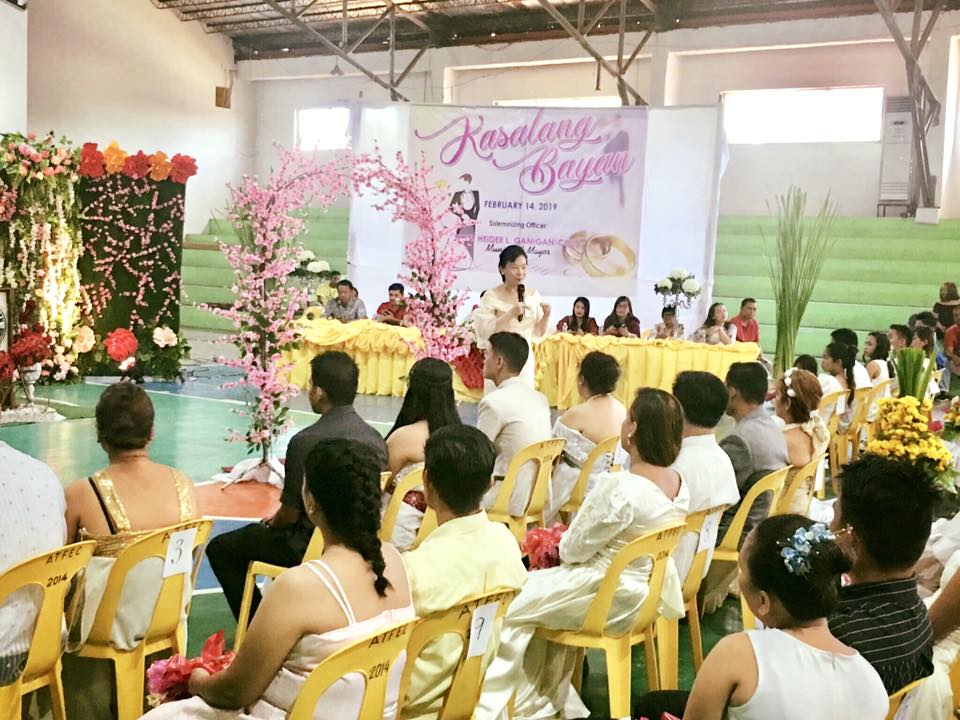 "Love is not something you feel. It is something you do."
Love has literary filled the air as 26 couples exchange their sweet vows and I do's last February 14, 2019 at the Asingan Sports Complex in the annual Kasalang Bayan.
The Local Government of Asingan Pangasinan led by our Mayor Heidee Chua in partnership with the Civil Registrar Office Celebrates the Civil Registrar month thru its yearly activity Kasalang Bayan (Mass Wedding) with this year's Theme: Inclusive and Responsive CVRS,Working Smarter through innovations.