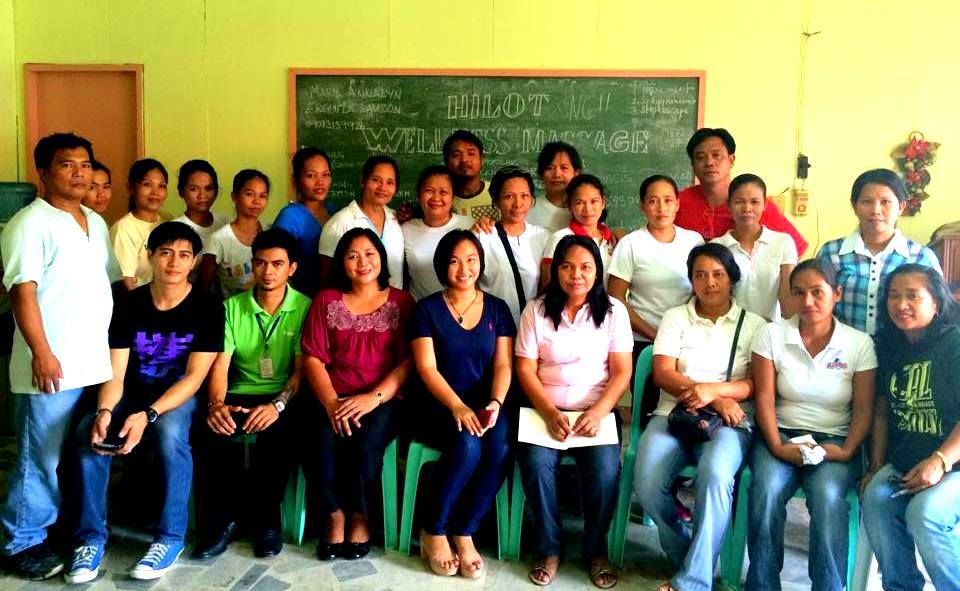 Skills Training on Hilot (Wellness Massage) through Sustainable Livelihood Program
At least nineteen individuals from Asingan successfully completed their 5-day skills training & received their certificates of completion last December 8-12 at the Asingan Senior Citizen Center.
This said project is in partnership with the Local Government of Asingan and Department of Social Welfare and Development which provided the starter kits for each participant.
Part of the five-day training was a lecture, demonstration, hands-on exercises, and discussion in preparation for aspiring entrepreneurs who wish to enter the Beauty and Wellness enterprise.
Municipal Social Welfare Development Head Teresa Obra Mamalio challenged the participants to effectively apply the skills learned, use it as an income generating profession, and see it as a form to provide comfort and relaxation to others.
The trainers even assured that all the attendees of this skills training are competitive enough and ready to take the National Competency II accreditation of TESDA.
The Traditional Hilot Wellness Massage Training offers an in-depth study on the workings of the body and the relation of touch in healing. A feature gaining popularity in the local spa industry or built their own personal massage businesses