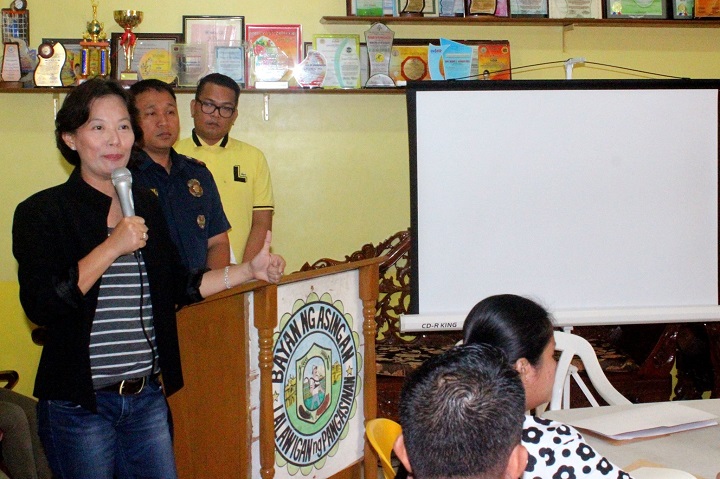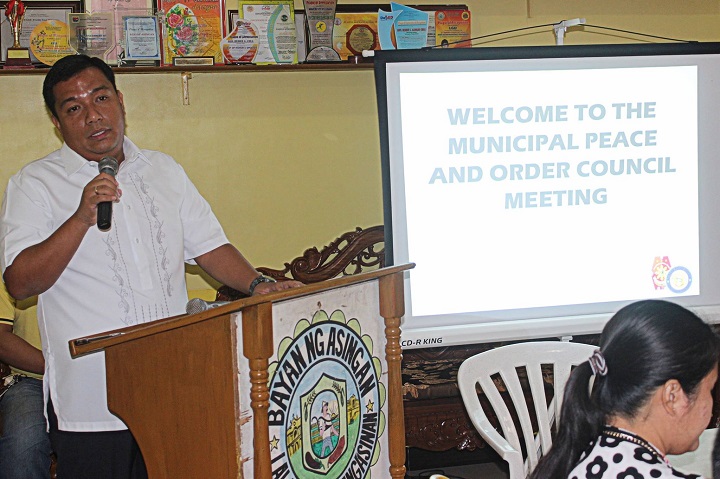 Mayor Heidee Chua with Vice Mayor Carlos Lopez Jr. convened the Municipal Peace and Order Council last July 11 at the office of the Municipal Mayor.
Asingan Chief of Police Inspector Major Melecio Mina being the chairman of the council presided the said meeting.
The meeting focused on challenging the different sectors to cooperate so that basic services would be delivered effectively to the barangays. Every sector is encouraged to actively participate in order that our collective effort will bear progress and development in the barangays.
The gathering was participated by representatives from the Sanggunian Bayan, Liga ng mga Barangay, Education Sector, selected Heads of Office and Religious sector.
Aside from law enforcement and security matters, the concerns that were raised during the meeting also touched on school safety, public health, environmental sanitation and nutrition.
The creation of a Local Peace and Order Council in every Local Government Unit is backed up by the Local Government Code and supplemented by Executive Order 309 which was signed by former President Corazon C. Aquino in November 11, 1987.
The creation of such a council was meant to foster full coordination among law enforcement agencies, prosecution services, government agencies and the private sector in addressing crimes and maintaining public safety, peace and order. Among the duties of the LPOC is to create plans and programs that will promote peace and order in the locality as well as the monitoring and assessment of the same.