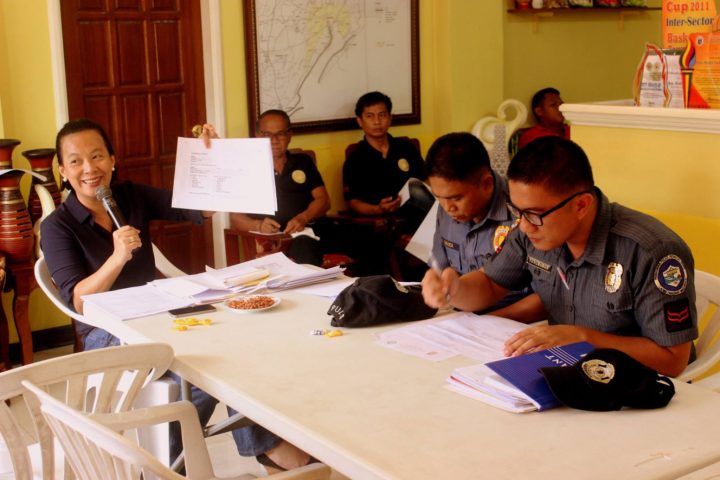 MADAC Weekly Meeting held last September 9, 2016 at Office of the Mayor.
This activity strengthens our position as we move forward in sinking, if not completely eradicating, this great threat in society.
– Mayor Heidee Chua
The local government is also working with other agencies so that the suppliers, peddlers and all those who are responsible for the distribution of illegal drugs would be seized and put to justice. By breaking their distribution network and connections, they would find drug peddling in the municipal difficult.
The MADAC is chaired by the municipal mayor with the chief of police as the vice chairman. Members are Public Schools District Supervisor, health officer, municipal social welfare and development officer, women's organization and religious sectors representative and all punong barangays.