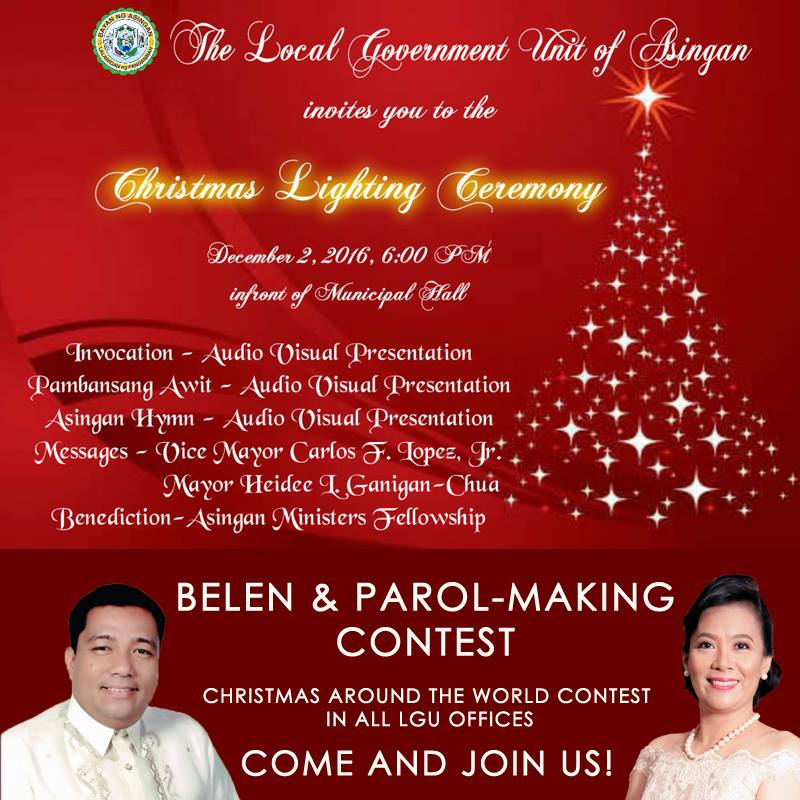 Mark your calendars and join us together with your families for the Christmas Lighting Ceremony tomorrow, December 2 Friday 6:30 in the evening at our Municipal Grounds.
The Local Government Unit of Asingan will also be holding a Christmas around the World contest in all LGU offices, Belen and Parol-Making Contest after the ceremony.
The lighting ceremony not only marks the start of the holiday season among Asinganians, but also serves as an opportunity to celebrate it in the spirit of unity and camaraderie, observing joyful and beloved Filipino Christmas traditions.