Less than 200 drug users voluntarily surrendered yesterday to Mayor Heidee Chua and Asingan Mps Pang Ppo to get rehabilitated as the PNP Asingan rolled out its "Oplan Tokhang."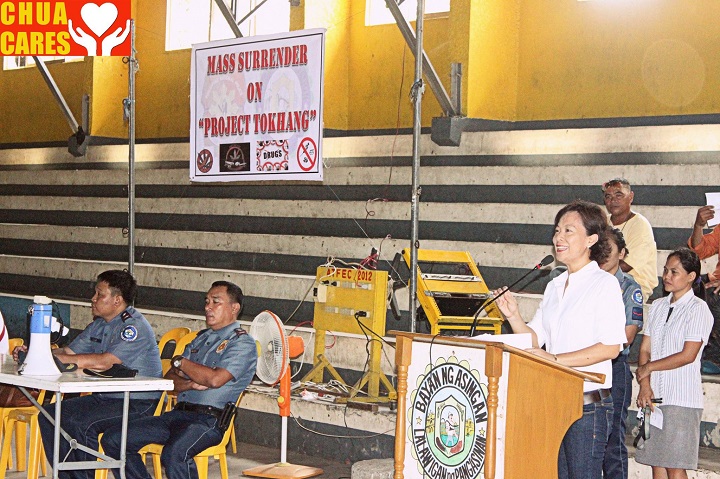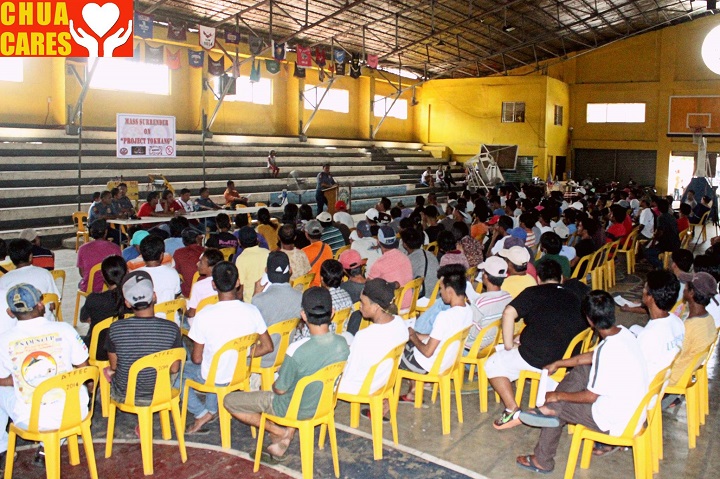 Under the program, which was launched simultaneously nationwide, the police, and barangay officials will visit the houses of drug users and will try to convince them to surrender for rehabilitation.
"The purpose is not to harm the residents of Asingan. They (drug users) were visited in their homes and they were requested to voluntarily surrender to avoid harm in the implementation of an intensive police operation," said OIC Asingan Police Station Police Chief Inspector Melecio Mina.
The drug users who surrendered were accompanied by their respective barangay chairmen from the municipal 12 barangays.
Mina also said drug users who surrendered were made to sign a certification that they will no longer use illegal drugs and that they are willing to seek rehabilitation.
Operation Tokhang is a contraction of the Visayan words "Toktok" (knock) and "Hangyo" (request).