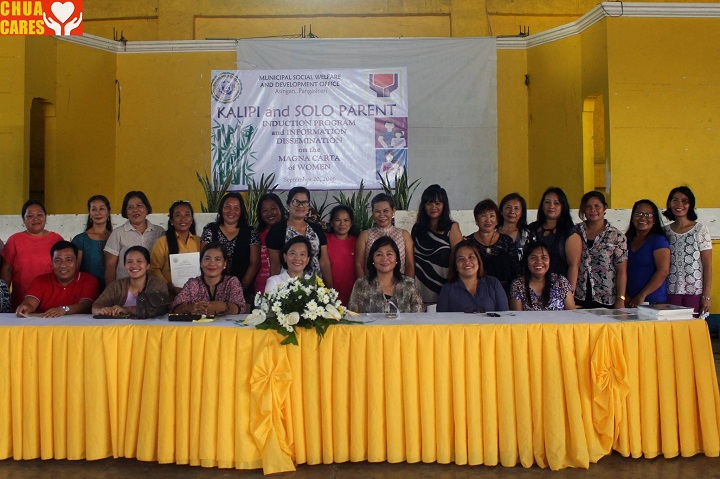 It was a day of celebration for the women of Asingan. The Kalipunan ng Liping Pilipina (KALIPI-Asingan) and Solo Parent held its induction for the set of newly elected officers for term 2016 – 2017 today at the Asingan Sports Center today September 20.
During the event Mayor Heidee Chua wishes that the KALIPI becomes a self-sustaining and evolving organization by utilizing the skills and knowledge that each member will be obtained through the various activities it plans to conduct.
Vice Mayor Carlos Lopez Jr., Councilor Marivic Salagubang Robeniol and Councilor Dolores Abalos Tabin imparted messages motivating the KALIPI to succeed in its goals.
KALIPI is is one of the programs devolved by the DSWD to the Local Government Units (LGUs) way back in 1992. KALIPI serves as a venue for women to raise their concerns affecting their lives and express their grievances on factors that curtail their effectiveness.