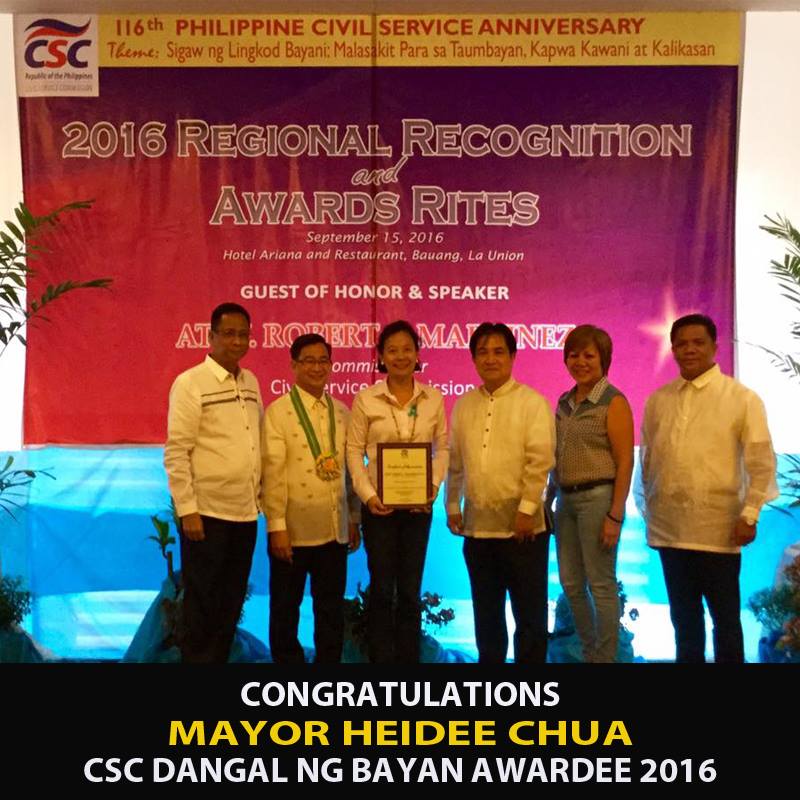 Congratulations to Mayor Heidee Chua for being recognized as an Outstanding Public Official or the Dangal ng Bayan Awardees in the 2016 Regional and Awards Rites at Bauang La Union yesterday September 15.
The premiered honor is being administered by the CSC annually and confers to an individual for performance of extraordinary act or public service and consistent demonstration of exemplary ethical behavior on the basis of his/her adherence to the Code of Conduct and Ethical Standards for Public Officials and Employees.
to GOD be the glory!