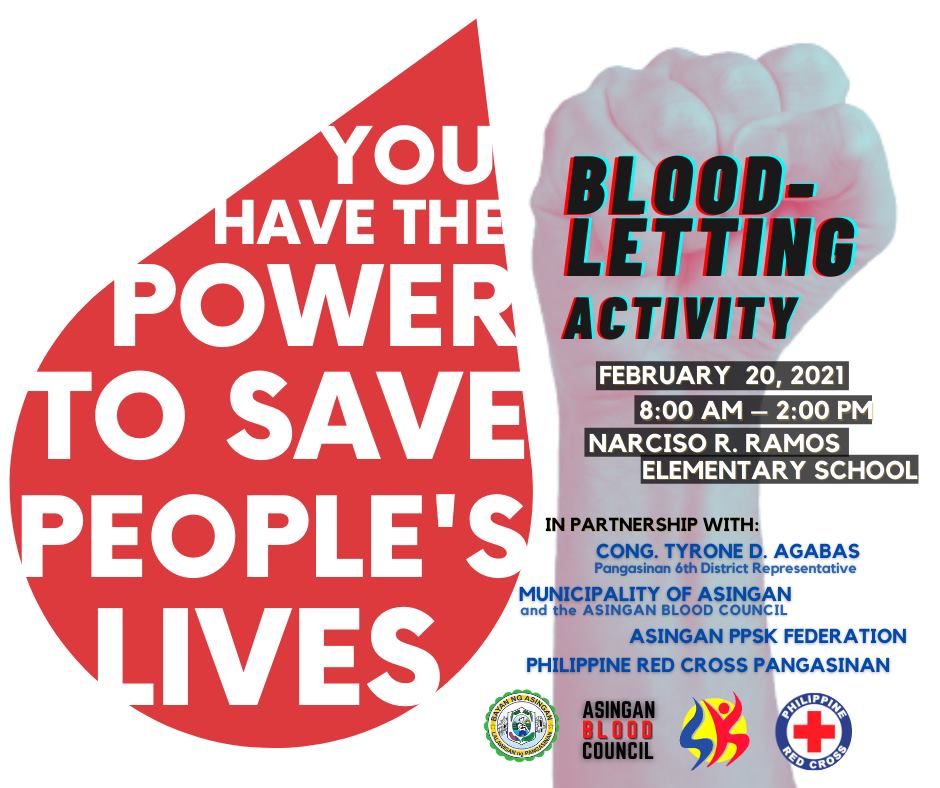 Cong. Tyrone Agabas in partnership with Red Cross Philippines, Local Government of Asingan and the Sangguniang Kabataan (SK), a Blood Letting Activity will be held on February 20, 2021 (Saturday), at 8:00 in the morning at Narciso Ramos Elementary School.
Everyone is invited to join and donate blood for this worthwhile and noble project. Every drop of donated blood saves lives.
Come, donate, and be a hero in saving lives.