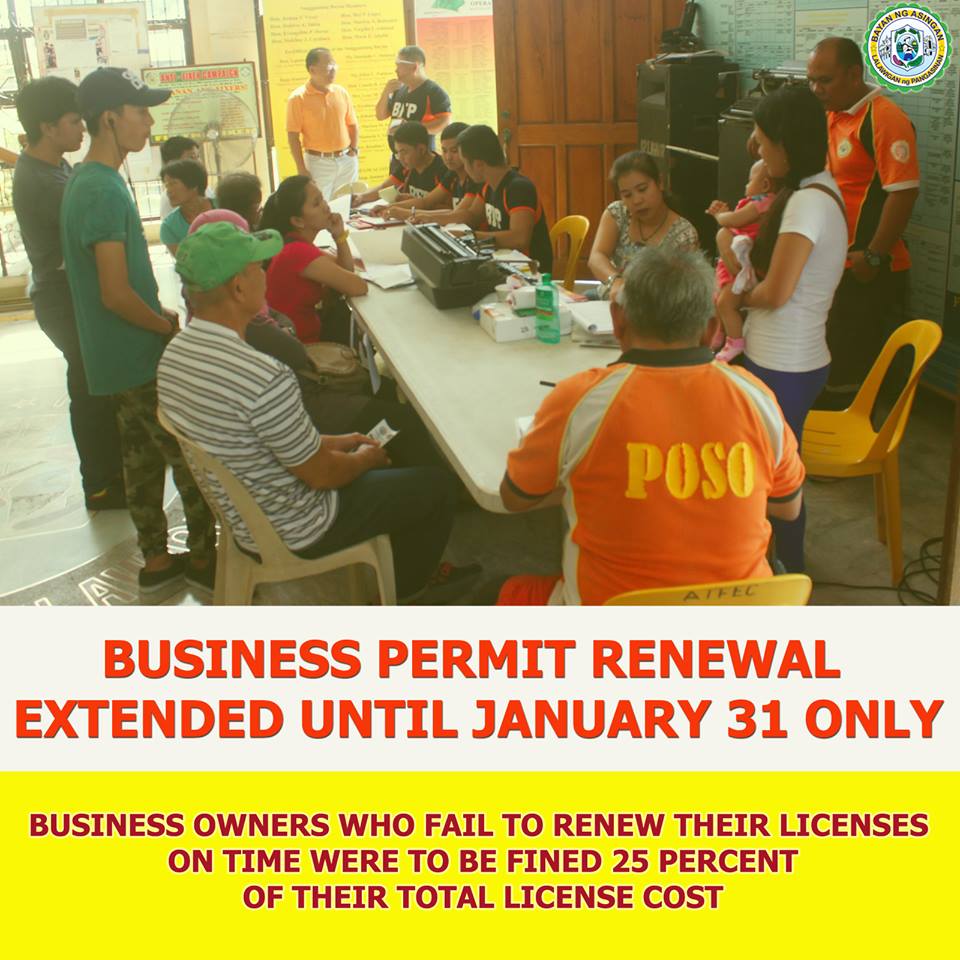 Mayor Heidee Chua extends the deadline for the payment of business permit renewal on January 31.
As the Local government of Asingan started early the processing of applications for renewal of business and individual working permits as well as health certificates last January 3, Mayor Heidee Chua urges establishments and employees to file their applications
to avoid the rush.
Business owners who fail to renew their licenses on time were to be fined 25 percent of their total license cost.